Welcome to The rejuv lab
Australia's Leading
non-surgical clinics
Home of the world's leading non-surgical face and body treatments. We're turning back time, one face and one body at a time without surgery! At The Rejuv Lab, we specialise in non-surgical anti-ageing, and age prevention treatments, with the most extensive range of advanced, non-surgical treatments in Australia.
BOOK NOW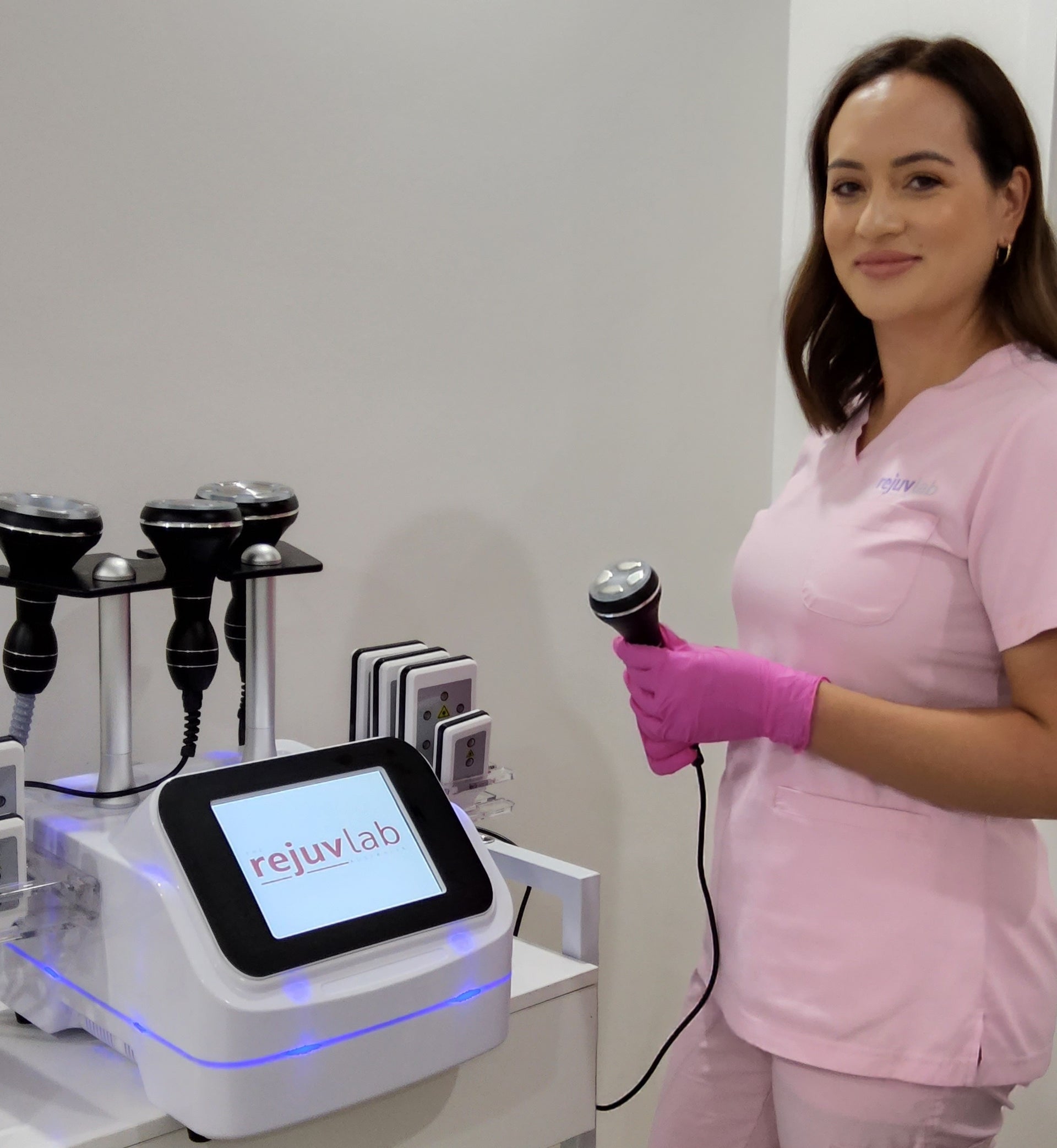 Your exclusive, private anti-ageing oasis
About The Rejuv Lab
Our range of body and face treatments includes: HIFU Non-surgical Facelift, skinTIGHT, HIFU Body Sculpting, UltraLIPO, LaserLIPO, BodyTIGHT, GloTox, UltraGLOW Peels, Sonic Sculpting and MagnaLIFT. We offer the most natural facelift in the world - the Guasha Sonic Sculpt. Just one treatment will alleviate stress build up in facial muscles, and give you a refreshed look. Get visible results without the pain and downtime associated with surgical facelifts.

The Rejuv Lab leads the country in non-invasive treatments - boasting the world's most advanced technology, offering our patients non-surgical options for face and neck lifting, fat reduction, and skin tightening.

Our team are highly trained and expertly skilled in determining results-driven, individualised treatment plans based on your desired outcomes.
We consider it a partnership when you visit us here at The Rejuv Lab. We want to help you and work together to help you to achieve your face and/or body goals. We can't stop the ageing process, but we can reverse the signs of damage, and help to slow the ageing process ongoing.

Here at The Rejuv Lab we specialise in treating bariatric patients on their post weight-loss surgery journey. We're skilled in helping weight loss surgery patients shrink excess skin, without the need for invasive surgery.

You don't need to do it on your own - let us help you feel rejuvenated, revitalised and more youthful at The Rejuv Lab.

Stay younger longer with The Rejuv Lab!


Visit your closest clinic
Find a Clinic near you