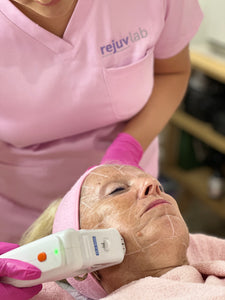 MEDICAL GRADE HIFU AT THE REJUV LAB
HIFU for the face

HIFU targets the connective tissue stimulating new collagen and elastin synthesis (via the wound healing response), improving skin texture, reducing wrinkles and firming. The treatment also specifically targets the SMAS (superficial muscular aponeurotic system).

By stimulating the SMAS layer and the connective tissue, there is both a wound contraction in the muscle, and-as a part of the natural wound healing process, new collagen and elastin synthesis in both the muscle and connective tissue. These two mechanisms work naturally to both uplift and rejuvenate the skin; the result is a significant visible skin firming and tightening, with patients excited to look 5 to 10 years younger! The process of skin regeneration and rejuvenation gradually continues as the extracellular collagen matrix is continually re-formed, strengthened and re-modelled.

During a HIFU Face Lift, precisely controlled, micro-focused ultrasound energy revitalises the SMAS layer (the same muscle surgeons work on in a full surgical face lift), dermis and epidermis to give you younger, tighter and more lifted skin. Most people see visible results immediately post treatment, which improve over time.

Best visible results are usually seen after 6 to 10 weeks, but as noted, this effect will continue, and can be seen firming and lifting the skin for up to 6 months after the treatment.
Non-Invasive & No Recovery Time
Medical Grade
HIFU
The Rejuv Lab has the most advanced HIFU technology in the world - boasting a huge 11 lines of HIFU per shot. This technology is the only HIFU that gives you 11 lines of HIFU per shot - most other machines are SINGLE LINE which means you are getting one-eleventh of the coverage per shot.
BOOK NOW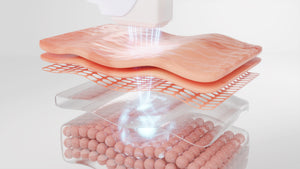 Non-Invasive & No Recovery Time
Why Choose the Rejuv Lab
for your HIFU?
Here at The Rejuv Lab, we proudly offer you the most advanced and powerful medical grade HIFU treatment, with the world's leading technology. Our HIFU equipment is TGA listed, which means you can be confident in knowing you are being treated with safe and clinically proven technology.

HIFU will take years off your face, and reshape your body utilising the non-invasive medically proven, high intensity focused ultrasound technology. There is no surgery required, no needles, no damage to the skin, and no recovery time is required. HIFU is the most advanced anti-ageing technology available in the world today and The Rejuv Lab has treated thousands of patients successfully.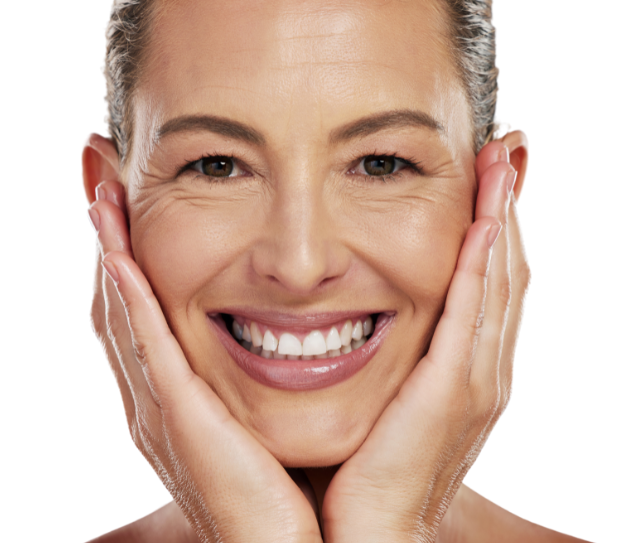 Benefits
of HIFU face treatments
• Non-invasive and non-surgical
• No down-time
• Muscle tightening to lift and sculpt the face
• Improve, lift, and contour your features naturally
• Create a smoother and brighter appearance
• Reduce wrinkles and fine lines
• Eliminate Subcutaneous Fat & Tighten Skin at the same time
• Reduction of naso-labial folds, lifts brows and plumps out facial hollows
• Stimulate the body's own natural repair response
• Create new matrix of collagen that lifts the skin
• Improved skin tone and Intensive skin rejuvenation
• No recovery time with HIFU
• Resume normal activities immediately after your treatment
• Results continue to improve over 10-12 weeks
book now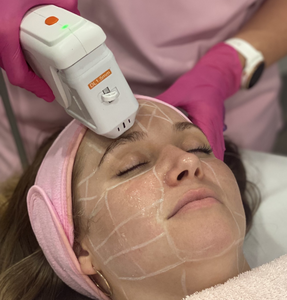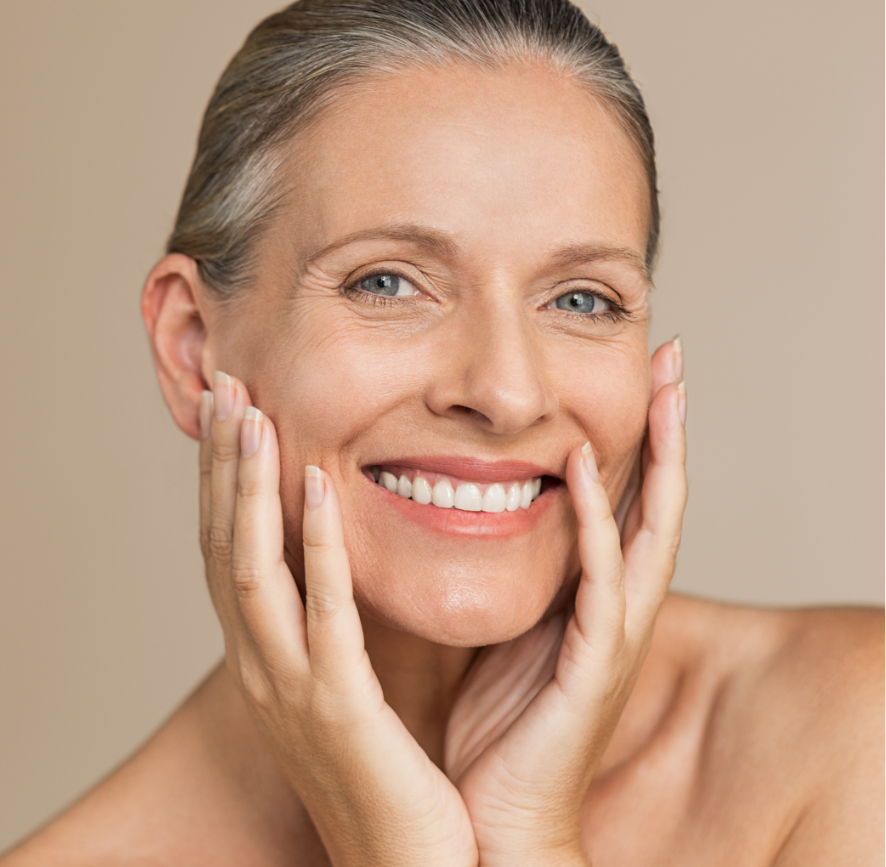 Post Treatment
Care
• It is normal for the area to feel warm immediately after the procedure. It may also feel tender, bruised or achy
• The treated area may be flushed, red and feel tingly. If the skin feels hot or sensitive, apply a cold compress to the area
• Do not wax the treated area for 3-5 days
• Do not laser the treated area for 2 weeks
• Do not exfoliate the skin for 2-3 days
• Avoid strenuous exercise for 24 hours
• Avoid being in extreme temperatures, hot baths, steam rooms and massage for 24 hours
• Avoid alcohol for 48 hours post-treatment
• Avoid skin care containing active ingredients 3-5 days after treatment (i.e. Vitamin A, Vitamin C, AHAs and BHAs)
• Avoid sun burn during the healing process of the skin for 2 weeks
• Apply your HIFU Aftercare Skin Products morning and night
• Apply SPF 30 daily and drink plenty of water
• Recommended treatment protocol is three (3) treatments in six (6) months, and then 6 monthly or annually thereafter

COMPARISON OF TREATMENTS
What treatment is
best suited for me?
HIFU
for the Face
• Muscle tightening to lift and sculpt the face
• Improve, lift, and contour your features naturally
• Create a smoother and brighter appearance
• Reduce wrinkles and fine lines
• Stimulate the body's own natural repair response
• Create new matrix of collagen that lifts the skin
• Improved skin tone and Intensive skin rejuvenation
• Reduction of naso-labial folds, lifts brows and plumps out facial hollows
BOOK NOW
No Needles
Thread Lift
• Skin becomes visibly lifted, more dense and elastic
• Stimulates collagen production and skin elasticity
• Plumps out wrinkles and fine lines
• Renews tissue to replenish and hydrate the skin
• Boosts skin cell renewal
• Minimises enlarged pores
• Plumps and firms skin
• Improves skin radiance and complexion, and enhances skin quality
BOOK NOW
REAL PATIENT TRANSFORMATIONS
Real Results, Real Patients
Experience the life-changing effects of our treatments with real patient results. Our specialists use the most advanced and powerful non-invasive skin and body treatments available to help patients achieve their results. Our real patient before and after photos showcase the transformative power of our treatments.

BOOK NOW