non-invasive skin tightening
PlasmaLIFT
Fibroblast
Medical grade, non-invasive skin tightening & wrinkle reduction utilising the power of plasma. Often referred to as "soft surgery" as this treatment delivers you results similar to surgery but without the need for a scalpel, stitches and with minimal to no downtime.

PlasmaLift Skin Tightening is an electrical arc that is transmitted through a small probe. This innovative technique, which can only be carried out only by a certified specialist, is used for the correction of excess/loose skin, sun spots, skin tags, stretch marks and more. When this skin is treated with Plasma fibroblast therapy, the skin tissue retracts and tightens, and responds by generating new collagen and restructuring the elastin fibres.

PlasmaLIFT at The Rejuv Lab is delivered only by qualified, certified Plasma Specialists. Our technology is advanced cutting edge computerised plasma, which is medical grade and TGA approved.

This innovative technology utilises plasma - formed through ionisation of atmospheric gasses - to stimulate instant contraction and tightening of skin fibres. This technology does not use a scalpel or laser to remove excess skin, thereby avoiding the complications associated with surgical procedures.

The treatment is performed through minute spots made with a pen type device at a certain distance one from the other, to stimulate instant contraction and tightening of skin fibres. Results can be seen immediately but continue to improve over 6-8 weeks. Results can be cumulative and in some instances, 2 or 3 treatments may be required to deliver optimal results. Treatment time can be 30-60 minutes, with results seen instantly - although the best appearance is seen after 6-8 weeks following full healing process.
book now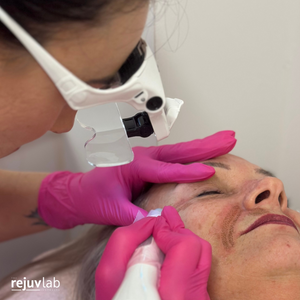 Where ever you have wrinkled skin, loose skin, lined skin, sagging skin
- PlasmaLIFT can help!
The Rejuv Lab offers you the most advanced medical grade, computerised Plasma technology in the world. You can trust you are in the safest and most skilled hands with our TGA approved Plasma device and expertly trained Anti-Ageing Specialists.
BOOK NOW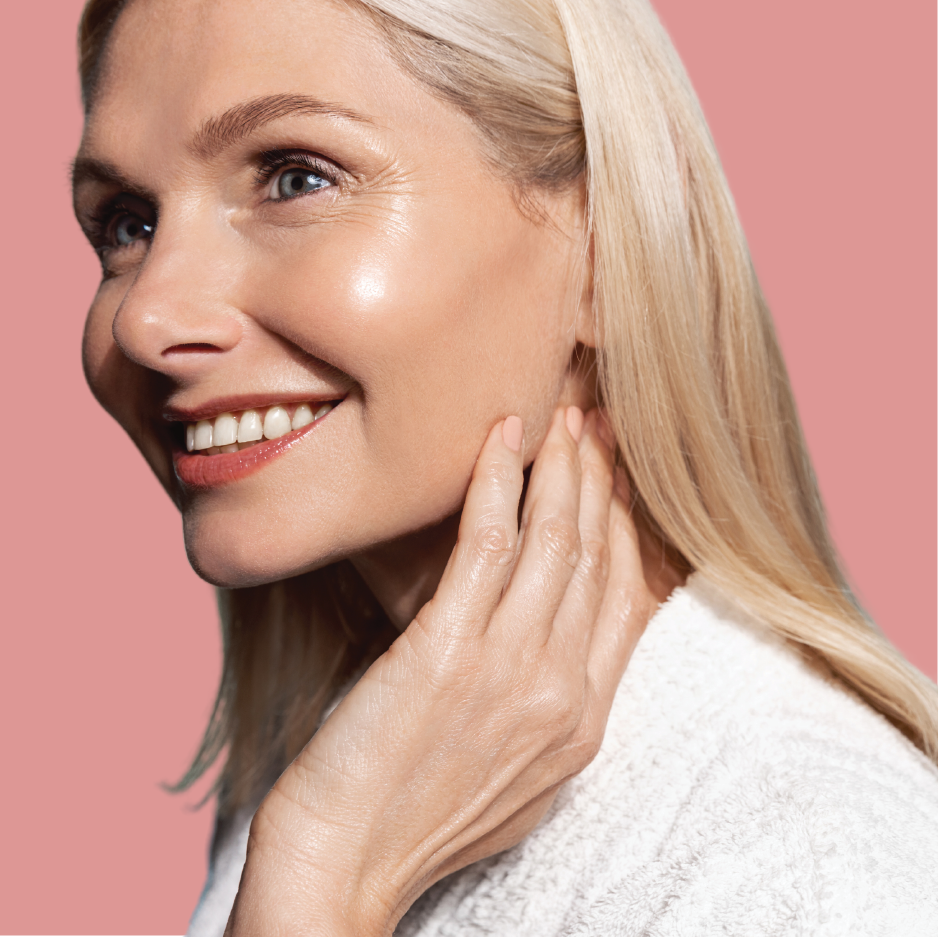 before you book this treatment
Are you a good candidate for PlasmaLIFT?
PlasmaLIFT is a very safe non-surgical treatment and safe for most people in the treatment of fine lines, wrinkles, scarring stretch marks, loose skin and more.
You may not be a good candidate for PlasmaLIFT for the following reasons:
• If you have diabetes, autoimmune disorder, or history of cold sores
• If you have a pacemaker
• If you have epilepsy
• If you are on Accutane or have been on Accutane in the last year
• If you have a history of keloid scar formation or poor wound healing
• If you have allergies to Lidocaine or Tetracaine
• If you are pregnant or breastfeeding
Not sure if you are a good candidate? Let us help you!

contact us

plasmalift fibroblast
Treatment Areas

• Eyelid/hood tightening and reduction (blephoraplasty)
• Smokers lines
• Marionette lines
• Crows feet
• Frown lines
• Forehead Lines
• Neck lines
• Scar/Stretchmark Reduction
• Nasolabial folds
• Cosmetic tattoo removal
• Under Eye
• Skin Tag Removal, Wart Removal & Sun-spot Removal
• Lip Flip
• Peri-oris
• Tummy Tightening
• Inner Thigh Tightening
• Knee Lift
• Breast Lift
• Feminine rejuvenation - labia majora tightening
book now
Get the most out of your treatment
Get the most out of your treatment

Post Treatment
Care
Your specialist will discuss the post treatment care thoroughly at your appointment:
• Avoid alcohol for 24 hours post-treatment.

• Some people feel some heat-related discomfort during the treatment. This discomfort is usually temporary during the procedure and localized within the treatment area. Ice packs may be used to aid in the cooling of treated areas.

• Plasma treatments will cause varying degrees of redness and swelling in the treatment area. These common side effects vary in severity and duration from patient to patient.

• Itching can sometimes occur as part of the normal wound healing process or may occur as part of infection, poor wound healing or contact dermatitis. Do not touch the treated area. Do not pick or scratch at the crusts on your skin.

• A flare-up of acne or formation of milia, tiny white bumps or small cysts on the skin, may occur. These symptoms usually resolve completely. Although not necessary, on occasion a series of prophylaxis antibiotics may be prescribed by your Doctor.

• During the healing phase, the treated area may appear to be darker. This is called PIH, post inflammatory hyperpigmentation. PIH occurs as a part of the normal skin reaction to injury. This pigmentation usually fades in 3 to 6 months.


• In some patients who experience pigment changes, the treated area loses pigmentation and becomes a lighter color than the surrounding skin. This type of reaction can sometimes be permanent.

• PlasmaLIFT may cause pin point bleeding and/or oozing. Crusting or scabbing may form after the drying of clear fluid or blood. These reactions are rare and should be reported to the clinic for additional post care instructions.

• Heating in the upper layers of the skin may occasionally cause blisters or burns and subsequent scab formation. The blisters usually disappear within 2-4 days. A scab may be present after a blister forms, but typically will disappear during the natural wound healing process of the skin.

• Scarring is a possibility due to the disruption to the skin's surface and/or abnormal healing. Scars, which can be permanent, may be raised or depressed, and scarring could lead to loss of pigment or hypo-pigmentation in the scarred area.

• It is very important to be consistent with sun protection. For your safety you should avoid sunbathing and solariums for at least 3 months, as hyper or hypo-pigmentation can occur.

**You must ONLY use aftercare as prescribed by your specialist post treatment.
This includes the Soothe treatment balm (not included in price of treatment).

Enjoy your fresh, new, rejuvenated and tighten skin!
REAL PATIENT TRANSFORMATIONS
Real Results, Real Patients
Experience the life-changing effects of our treatments with real patient results. Our specialists use the most advanced and powerful non-invasive skin and body treatments available to help patients achieve their results. Our real patient before and after photos showcase the transformative power of our treatments.

BOOK NOW