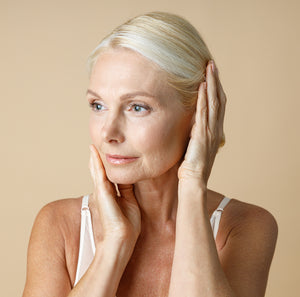 revolutionary skin tightening treatment
No downtime
Dotless Plasma
If you cannot afford to take time off work and don't want the downtime associated with PlasmaLIFT Fibroblast, then DOTLESS PLASMA is for you! Dotless Plasma will help you to achieve your skin goals, but without the recovery time as there are no dots left on your skin. This treatment is ideal for busy people who cannot take time off work.

Dotless Plasma is a revolutionary plasma skin tightening treatment using technology with no needles, no dots, no pain, and no downtime.

The Dotless Plasma probe gently touches the area of concern without causing any superficial trauma. At the end of your treatment you can resume normal activities, go back to work, head out to dinner, and even put on makeup - there is no recovery time required.

Dotless Plasma will lift, smooth and rejuvenate by heating the dermis and stimulating collagen formation. This treatment is perfect for an eyelid lift, instant brow lift, minimising smokers lines, crows feet, and more!


Book now
No downtime dotless plasma
How does Dotless
Plasma Work?
The Rejuv Lab offers you the most advanced medical grade, computerised Plasma technology in the world. You can trust you are in the safest and most skilled hands with our TGA approved Plasma device and expertly trained Anti-Ageing Specialists. At The Rejuv Lab you can have Australia's ONLY Dotless Plasma Treatment - this means, outstanding results, with no downtime whatsoever!

The plasma device converts electrical energy into an electrostatic energy which is then transmitted to the probe. This energy then heats the dermis to a suitable temperature triggering collagen production - which is just what you need for smoother, more firm skin. Another important factor of this treatment is the release of Growth Factors, which send a chemical message to the skin, instructing collagen strands to lay down.

Increased levels of Type 3 Collagen continue to occur post-treatment and the fibroblast cells continue to produce new collagen for weeks and months after the treatment.

Results may be seen immediately but continue to improve over 6-8 weeks. Results are cumulative and in some instances, 2 or 3 treatments may be required to deliver optimal results. Treatment time can be 30-60 minutes, with results seen instantly - although the best appearance is seen after 6-8 weeks following full healing process.


Dotless Plasma - New revolutionary
medical grade treatment!
Dotless Plasma will lift, smooth and rejuvenate by heating the dermis and stimulating collagen formation. This treatment is perfect for an eyelid lift, instant brow lift, minimising smokers lines, crows feet, and more!
BOOK NOW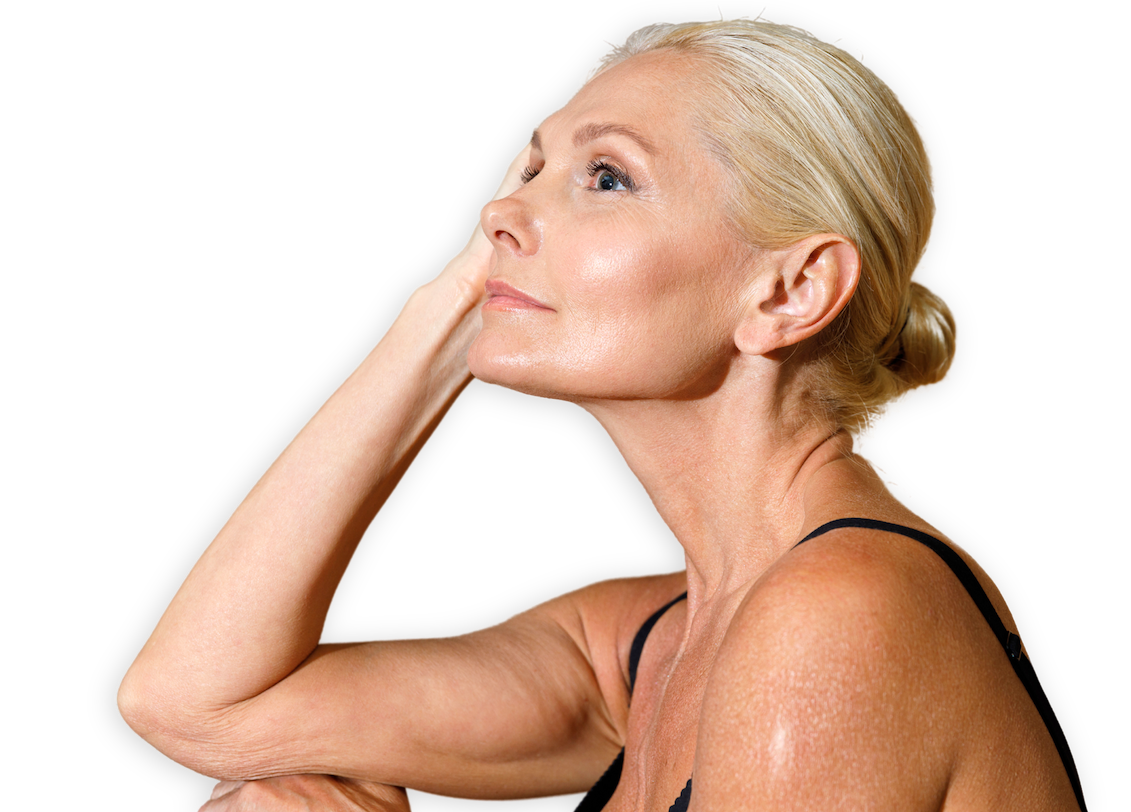 wrinkle smoothing and reduction of excess skin
Dotless Plasma
Treatment Areas

Dotless Plasma can treat a variety of areas on the face and body, and you may choose to treat more than one area in an appointment. Where ever you have wrinkled skin, loose skin, lined skin, sagging skin - PlasmaLIFT can help! Due to the varying in sizes of areas on each patient, we do not have one standard pricing, as your treatment area may be smaller or larger than the next patient. So, our pricing is provided as a guide only and may change on the day - however, your specialist will discuss this with you in your extensive consultation on the day of your treatment.
Dotless Plasma is a revolutionary NEW medical grade, non-surgical treatment, giving you surgical like results without the need for surgery. This is the ONLY Dotless Plasma treatment in Australia!
book now
Treatment Areas
• Eyelid/hood tightening and reduction (blephoraplasty)
• Smokers lines
• Marionette lines
• Crows feet
• Frown lines
• Forehead Lines
• Neck lines
• Stretchmark Reduction
• Nasolabial folds
• Cosmetic tattoo removal
• Under Eye
• Lip Flip
• Inner Thigh Tightening
• Knee Lift
• Breast Lift
• Feminine rejuvenation - labia majora tightening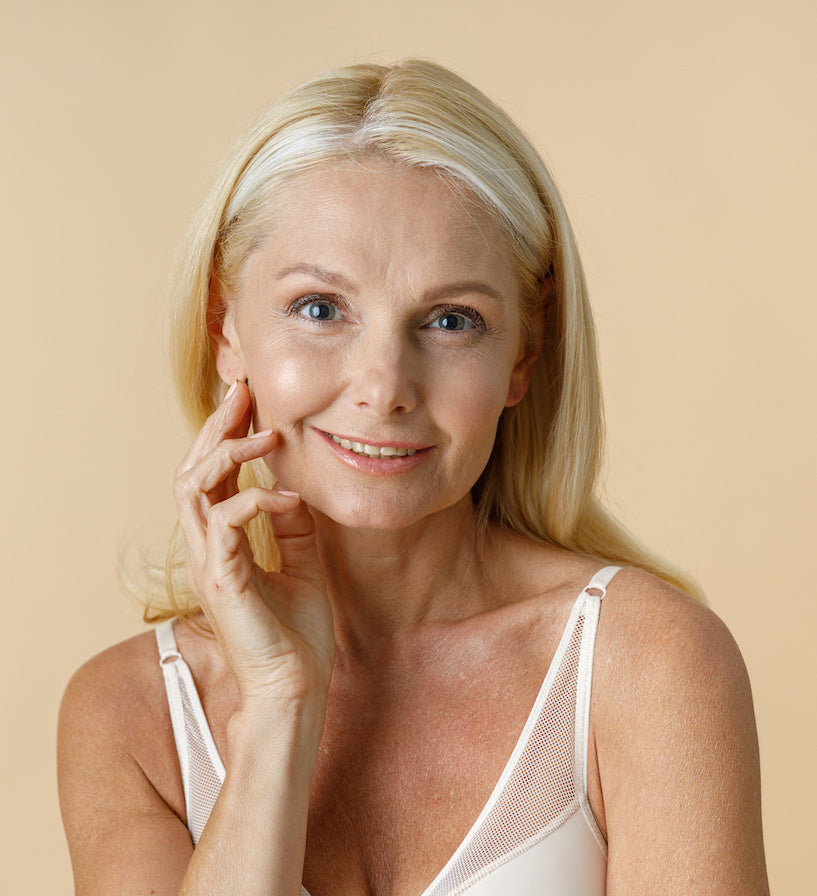 Get the most out of your treatment
Post Treatment
Care
Your specialist will discuss the post treatment care thoroughly at your appointment:

• Avoid alcohol for 24 hours post-treatment.

• It is recommended you ONLY use aftercare as prescribed by your specialist post treatment.

• Whilst rare, Dotless Plasma treatments may cause a minimal degree of redness and swelling in the treatment area. These common side effects vary in severity and duration from patient, to patient.

• It is very important to be consistent with sun protection. For your safety you should avoid sunbathing and solariums for at least 3 months, as hyper or hypo-pigmentation can occur.

Enjoy your fresh, new, rejuvenated and tighten skin!
REAL PATIENT TRANSFORMATIONS
Real Results, Real Patients
Experience the life-changing effects of our treatments with real patient results. Our specialists use the most advanced and powerful non-invasive skin and body treatments available to help patients achieve their results. Our real patient before and after photos showcase the transformative power of our treatments.

BOOK NOW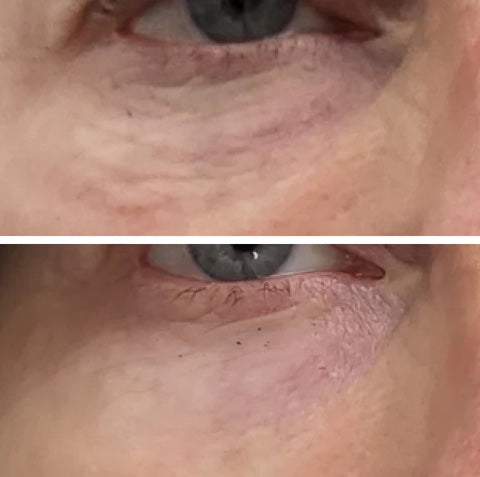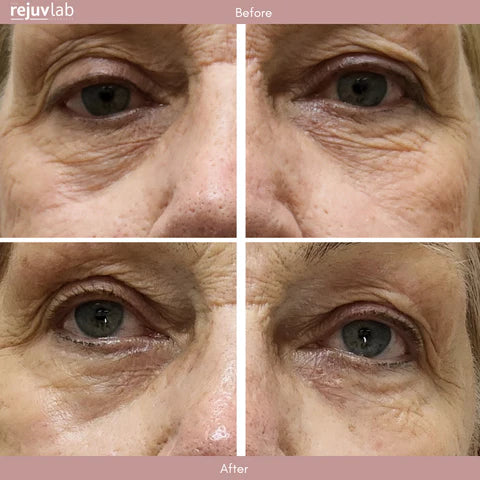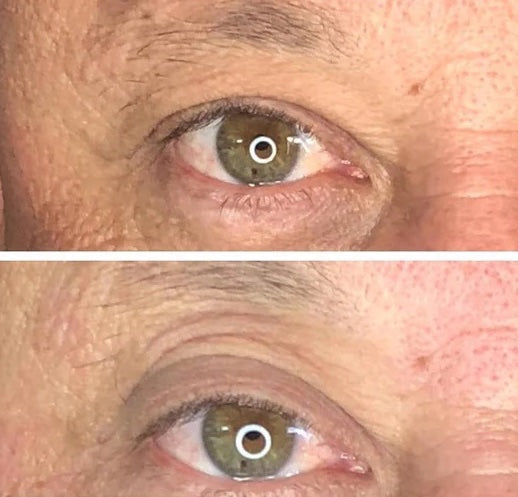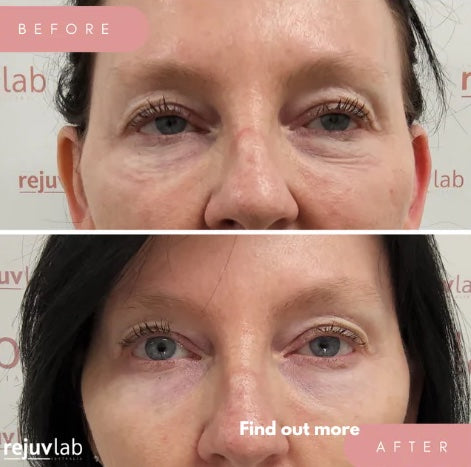 Still have questions?
Frequently asked questions
before you book this treatment
Are you a good candidate for Dotless Plasma?
Dotless Plasma is a very safe non-surgical treatment with no pain, no needles and now recovery time required. This wrinkle smoothing treatment is safe for most people in the treatment of fine lines, wrinkles, scarring stretch marks, loose skin and more. You
may not be
a good candidate for PlasmaLIFT for the following reasons:
• If you have a pacemaker
• If you have epilepsy
• If you are on Accutane or have been on Accutane in the last month
Still not sure if you are a good candidate? Let us help you!
Contact us